Directions to the Pine and Cypress cabins
Cabins are located at 647 Thomaston Hwy (GA 36) in Woodland, Georgia, 31836
Operating the Gate and Door




Woodland is a small town with one main intersection at GA Hwy 41 and GA Hwy 36 East. From this intersection, go East on GA Hwy 36 which is called East Main Street and turns into Thomaston Hwy. Go about 0.8 miles. Driveway is on the left. Driveway entrance is asphalted and there is a small wooden sign at the entrance that says "Woodland Vacation Rental" and the numbers 647. Entrance also has four solar pin lights. Cabin address is 647 Thomaston Hwy (GA 36) in Woodland, Georgia, 31836

Latitude/Longitude for GPS is 320 47' 22.70" North , 840 33' 06.05" West




Directions from Atlanta: Take I 85 south to exit 41, GA ALT 27 (which is also 41). Go south, left on GA ALT 27. At Greenville you will go around the courthouse then continue south on 27. As you enter Warm Springs, at the traffic light go straight, do NOT turn right onto 27. Go one block through the town of Warm Springs then turn right at the stop sign, staying on 41 (Roosevelt Highway). Go three miles to Manchester. In Manchester, take a left on Second Street, staying on 41. Go a few blocks to the light at Broad Street and turn right, staying on 41 which is now GA 41/85. In about two miles the road forks with GA 85/27 on the right and GA 41 on the left. Stay to the left on GA 41. Go about 7 miles on GA 41 to Woodland and turn left on GA 36. Then follow the directions above.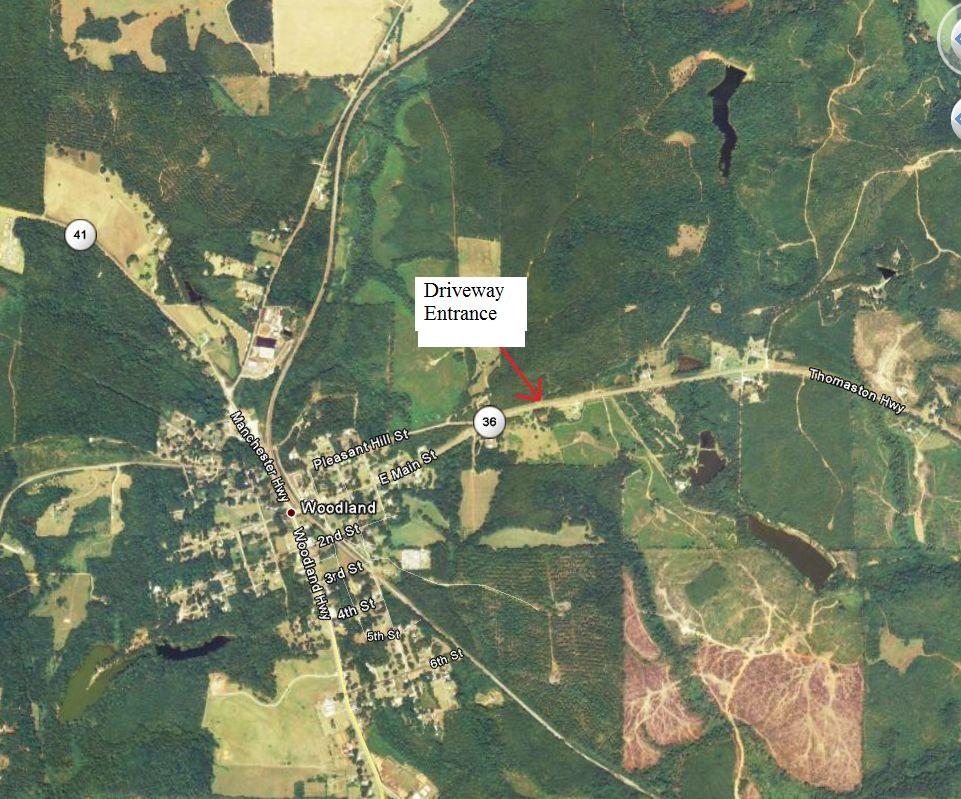 Google Map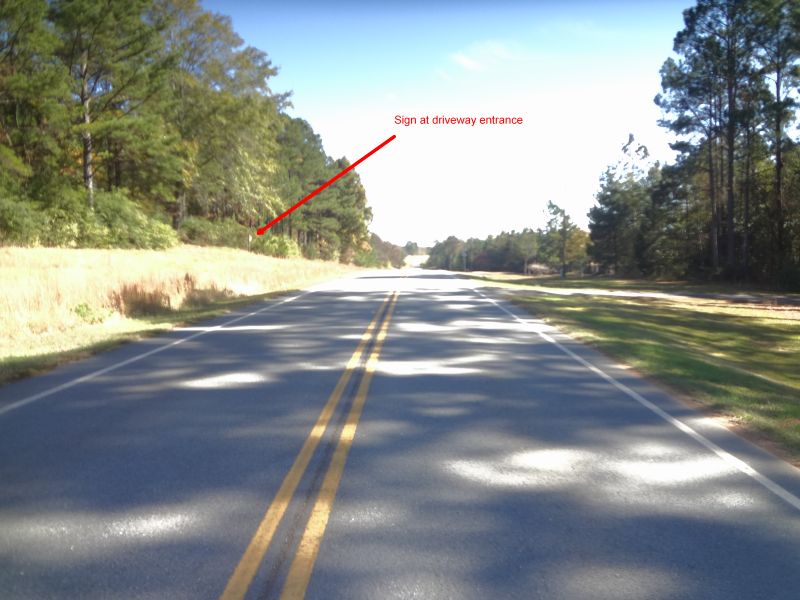 driveway entrance viewed from Hwy 36 heading East out of Woodland.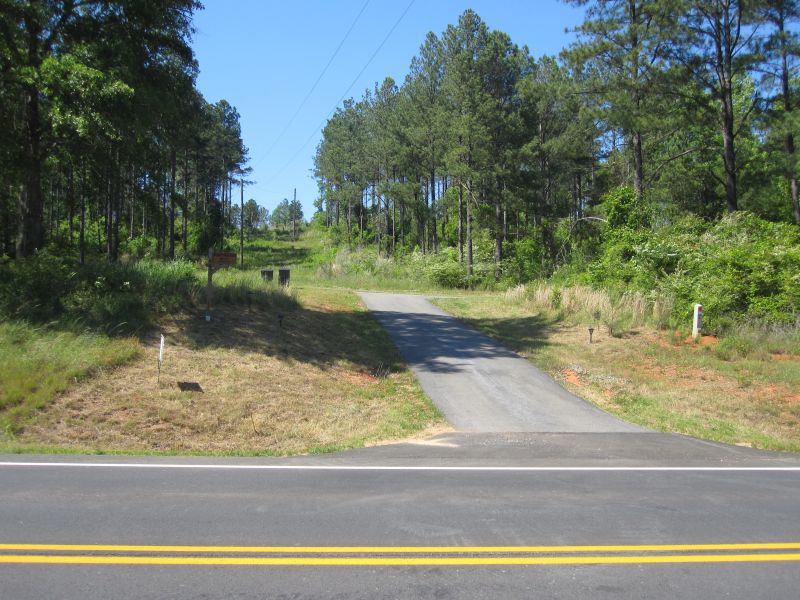 Entrance from Thomaston Hwy (Ga Hwy 36 East). Sign is on left. Entrance has solar pin lights on both sides.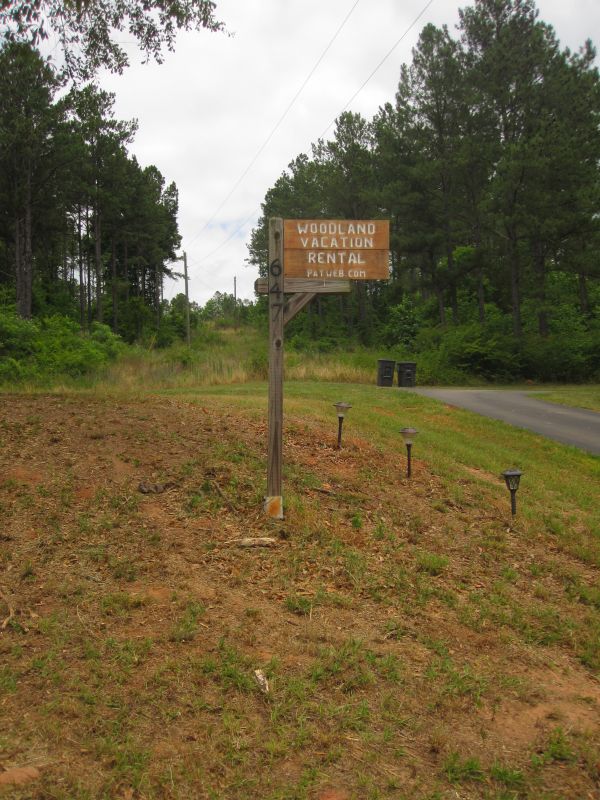 Sign at entrance
Operating the Gate and Door
---
---
for reservations or more information contact Charles Greene
by email at woodlandvacationrental@patweb.com or by phone at (404) 541-9556.