Operating the Gate and Door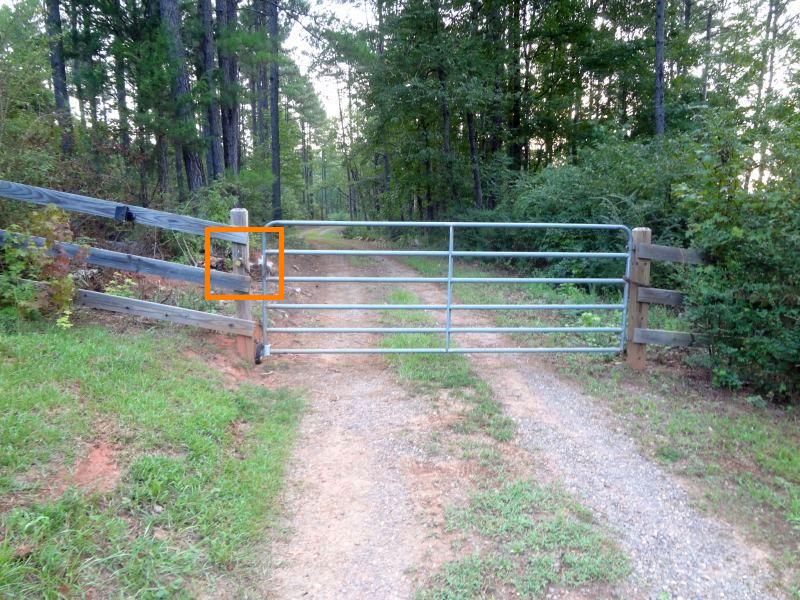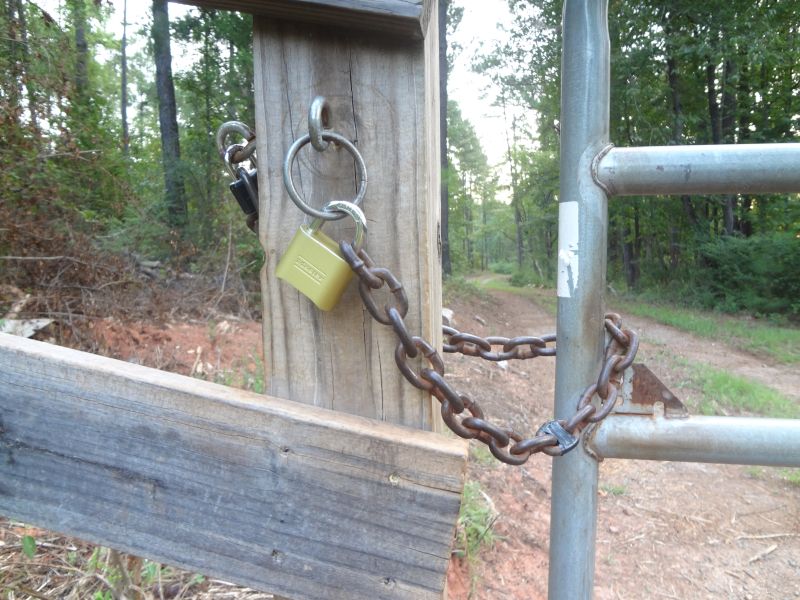 The gate has a combination padlock. To open the gate, dial the combination on the tumblers on the bottom of the padlock. Then push the shackle into the base of the lock until you hear it click unlatched. Then open the lock.

When locking the gate, please lock the end of the chain through the gate and onto the ring. There are other padlocks on the other end to the chain. Please lock the gate so that these padlocks will unlock the gate as shown in the middle picture above.

Please scramble the numbers on the padlock after using it.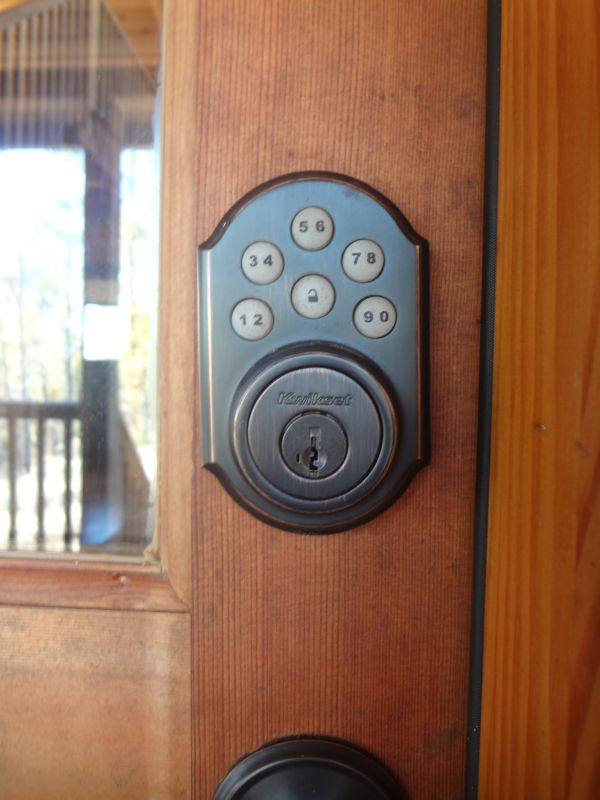 To open the front door, press the buttons for the combination. If you hit the wrong button, wait 30 seconds before trying again.
To lock the door, push the button in the center of the keypad with the padlock symbol. Do not enter the combination to lock the door.