Nov. 8, 98 After an eight and a half hour red eye flight, getting through customs in Sao Paulo went easily. Time zone is three hours behind Atlanta.

The city is HUGH. Mile after mile of 10-20 story buildings. Lots of new construction going on. Everything is concrete and glass. All ranges of architecture from very nice apartments to falling down shacks, all mixed together. Sort of like the people here. I saw several odd large buildings that look like nothing I've seen before and I have no idea what they are used for.

Here are a couple of views from my hotel room.
My hotel room is very nice.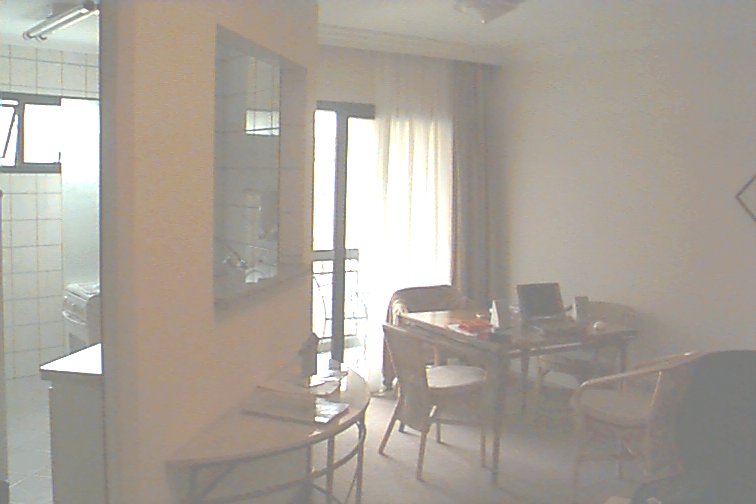 I walked around a bit but did not do much today. I got a great first impression. There is a lot going on here, and the people are still relaxed, friendly and happy.